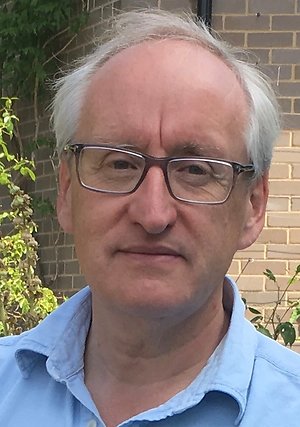 Professional Counselling and Psychotherapy in Worcester.
Welcome, and thank you for visiting my website. I hope the information here will be helpful if you are thinking of contacting a therapist, especially for the first time. Making the decision to see a counsellor and come for therapy is a big step - but it can be a very positive one and I have over twenty five years' experience of working with people from all walks of life, and with all kinds of needs. I see people* on their own, or in couples, usually on a weekly basis, or twice a week, at my practice in Worcester, close to Junctions 6 and 7 of the M5.


'Therapy is about helping people to understand themselves in a way that gives them more options and degrees of freedom.' (T.Butt, 'Understanding People', Palgrave, 2004)
Some issues that I have particular experience of working with as a counsellor include:
anxiety (fear)
bereavement
depression (sadness)
relationship problems
anger issues
self-esteem
sexuality
minority stress (e.g. affecting lesbian/gay/bisexual/trans people)
the emotional impact of having been sent to boarding school

I also work with people who want to think about the 'story' of their lives and who perhaps feel that it has got stuck and needs rethinking or taking in a new direction. In addition, I frequently work with people who are themselves involved in the caring professions: counsellors, doctors, nurses, teachers, clergy. It is not always easy for such people to reach out for support when they need it, but doing so is key to staying healthy in these roles. My clients typically come from Worcester, Malvern, Cheltenham, Kidderminster and the surrounding area of Worcestershire, Gloucestershire and Herefordshire, but you are welcome to contact me wherever you are based. I do not currently offer online counselling.


To make an appointment to start your counselling sessions in Worcester, please visit the APPOINTMENTS page of this website.


For answers to typical questions (such as 'What happens when I come for therapy?' and 'How much does it cost?'), please click here.


(*I work with individuals/couples aged 18 and over)