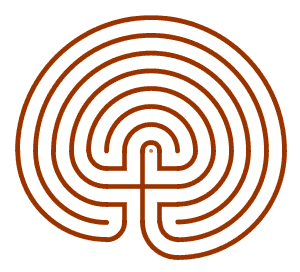 Do I need counselling or psychotherapy?
Life brings many challenges, and it is understandable that at times we may need support in facing them. Counselling/psychotherapy is a way of seeking support when we encounter 'problems-in-living'.

I offer the chance to think about difficulties or problems that you are experiencing in your life at the moment with someone from outside your immediate circle. Together, we think about and explore your situation in a way that leads to fresh understanding and perhaps to new ways of thinking and being. Having the chance to be with someone who will not judge, or immediately start offering advice or imposing solutions, can be a helpful and empowering experience. In therapy we explore together your understanding of what is going on, and think about how your understanding may prevent you from finding your own way forward.

Sometimes, too, we face situations for which there are no 'solutions'. Loss of any kind may be one of these situations. When someone dies, for example, life may be completely shattered for a long time. In these circumstances, the counselling I offer is more akin to accompanying you on what may be a long and difficult journey, but which may be eased by sharing with someone who will be with you for as long as is helpful.

When working with clients I believe that it's important to look at the whole context of life - family, work, finances, physical health - as well as broader currents in society - the pressures to be successful, or to achieve a certain lifestyle - in order to understand how problems have formed.

So - do you need therapy?

If you feel that any of the following points apply to you, then the chances are that therapy will be helpful to you:


one or more problems is harming the quality of your life and you don't know how to solve them

something has happened in your life - perhaps a bereavement or other loss - which has left you floundering or wondering whether life is worth living

you are functioning poorly at work, in your family, or in your personal life, for no apparent reason

communications between you and your partner are difficult or non-existant

you are excessively troubled by anxiety (fear) or depression (sadness)

you find it hard to reach out to people around you and develop satisfying relationships

you repeatedly behave in ways you regret

you feel willing to talk over your troubles in private with a supportive therapist - even though you may also feel unsure or anxious about the thought of doing so

If one or more of the following apply, you might not need therapy, or it might not be helpful to you:


you are interested in therapy only because someone else thinks you need it

you feel fine about your way of life and state of mind, even though others may disapprove

you feel able to solve your own problems without help

you hate the idea of talking your problems over with a therapist

Whatever problem you are facing or thinking about, I would be happy to talk to you about what you might hope to get from seeing a therapist.