Professional Counselling & Psychotherapy in Worcester
"Therapy is about helping people to understand themselves in a way that gives them more options and degrees of freedom."

T.Butt, Understanding People, Palgrave, 2004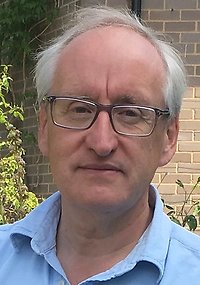 Welcome, and thank you for visiting my website. I hope the information here will be helpful if you are thinking of contacting a therapist, especially for the first time. Making the decision to see a counsellor and come for therapy is a big step - but it can be a very positive one and I have over thirty years' experience of working with people from all walks of life, and with all kinds of needs. I see people* on their own, or in couples, usually on a weekly basis, or twice a week, at my practice in Worcester, close to Junctions 6 and 7 of the M5.

People come to see me with a wide range of issues that are troubling them: these are the kind of things I hear from my clients...


"I keep avoiding things because I get so anxious...I feel like I'm missing out on life."
"Someone I love very much has died. How do I carry on without them?"
"Me and my partner keep arguing: we just can't stop - and I'm thinking about leaving."
"I've struggled with anger all my life: I can't control myself - when the red mist descends, watch out!"
"Sex in our relationship seems to be over... is there anything we can do about it?"
"My mum simply won't accept that I am gay...I feel so helpless."
Each person I meet comes with a different story and when meeting someone, a fundamental question I hold in mind is 'What has
happened
to you?', and not 'What's
wrong
with you?' Depression, anxiety, anger, self-doubts... very rarely - if ever - does someone need 'treating' or 'rewiring': instead, understanding is needed - the kind that can help us to develop greater self-compassion, and a deeper ability to relate with kindness to our common human vulnerabilities.
I work with people (individuals and couples) who want to think about the 'story' of their lives and who perhaps feel that it has got stuck and needs taking in a new direction. I frequently see people who are themselves involved in the caring professions: counsellors, doctors, nurses, teachers, clergy. It is not always easy for such people to reach out for support when they need it, but doing so is key to staying healthy in these roles. Compassion fatigue and moral distress (working in institutions with policies which feel unethical) are not-uncommon burdens for people in these roles.
My clients typically come from
Worcester
,
Malvern
,
Cheltenham
,
Kidderminster
and the surrounding area of
Worcestershire
,
Gloucestershire
and
Herefordshire
, but you are welcome to contact me wherever you are based.
CORONAVIRUS UPDATE: I am pleased to be able to offer face-to-face or online (Zoom, FaceTime or WhatsApp) sessions. If you wish to come for a face-to-face appointment, I will ask you to confirm that you have not been asked to self-isolate, or been in contact with another person who is self-isolating. I leave the window in the counselling room ajar so that air is circulating, and you may, if you prefer, wear a mask and request that I do so too.
To make an appointment to start your counselling sessions in Worcester, please visit the APPOINTMENTS page of this website.


For answers to typical questions (such as 'What happens when I come for therapy?' and 'How much does it cost?'), please click here.


(*I work with individuals/couples aged 18 and over)